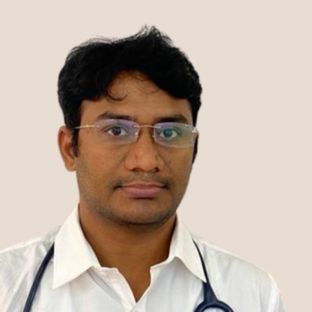 Dr. Jagadisha S
Consultant Pediatrician & Neonatologist
Dr. Jagadisha S is Aastrika Midwifery Centre's Consultant Pediatrician and Neonatologist. He has completed his MBBS and MD (Pediatrics) from Rajiv Gandhi University of Health and Sciences, Bangalore and holds a Diplomate of National Board (Pediatrics) from the National Board of Examination, New Delhi, and a Fellowship in Neonatology from the Indian Academy of Pediatrics.
Dr. Jagadisha S has a special interest in intensive care, especially the neonatal population, and has been trained in a level 3 NICU (Neonatal Intensive Care Unit) during his residency and fellowship. He comes with extensive experience in handling very sick babies and has managed cases of hyperbilirubinemia, extreme prematurity, meconium aspiration syndrome, birth asphyxia, respiratory distress in newborns, sepsis, neonatal seizures, PPHN (Persistent pulmonary hypertension of the newborn), CCHD (Critical congenital heart disease), IEM (Inborn errors of metabolism), and the like.
Dr. Jagadisha has more than seven years of experience and strongly believes in the practice of evidence-based medicine, which is also a core principle of Aastrika Midwifery Centre.