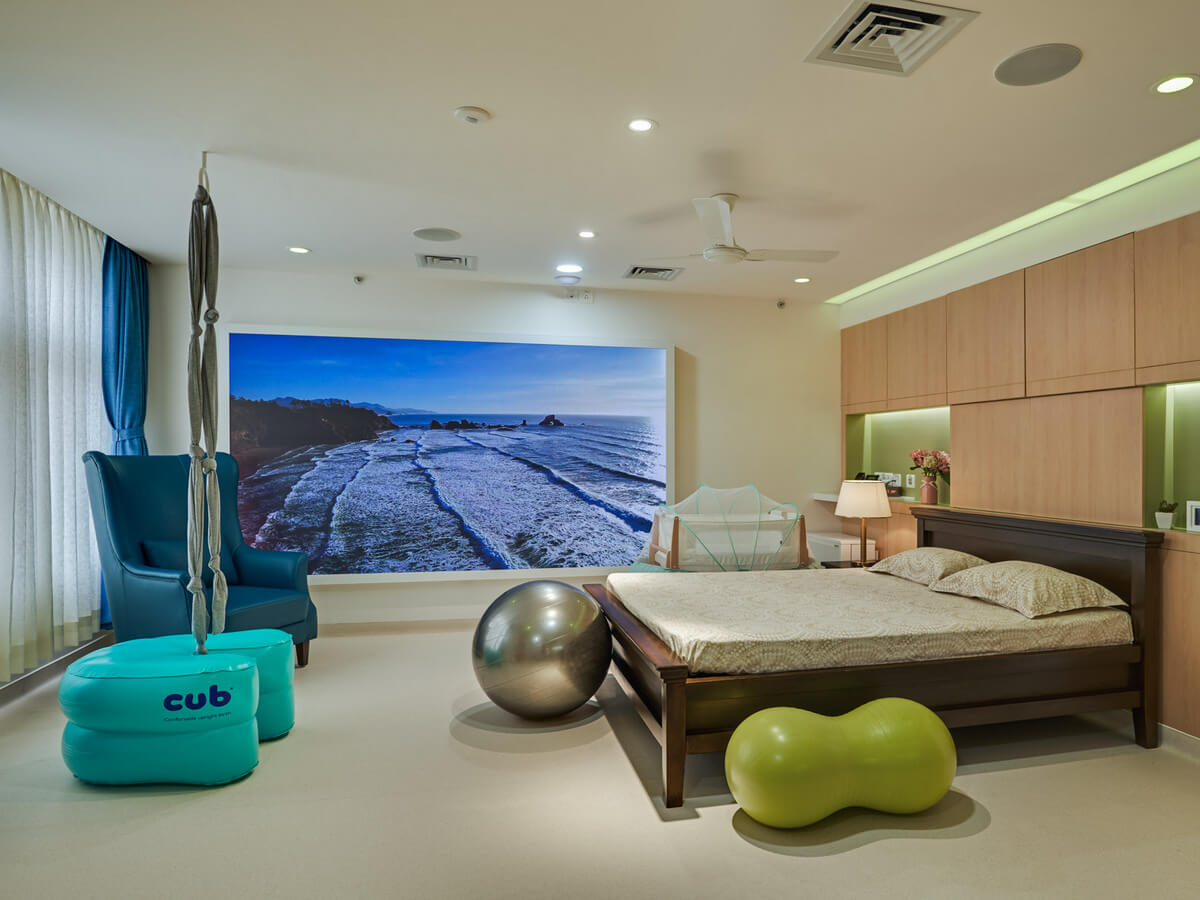 EXPERIENCE THE JOY OF BIRTHING IN SUBLIME SURROUNDINGS

Our Sensory Birthing Suite, the first in India, offers a sublime, subdued atmosphere that creates a sense of calm and reassurance.
Programmable serene lights, restful pictures displayed on a wall-sized screen, and tranquil sounds played through a surround-sound system ensure a stress-reducing, immersive and enhanced birthing experience for the mother-to-be and her family.
Additionally, the Sensory Birthing Suite includes extensive birthing support tools like a specially designed birthing pool, birthing rope and birthing ball.
Sensory rooms influence perception of pain and enhance comfort during birthing. They create a safe and secure ambience, reducing stress and supporting labour. Those assisting in the birthing process also feel more involved and attuned to the needs of the mother-to-be.