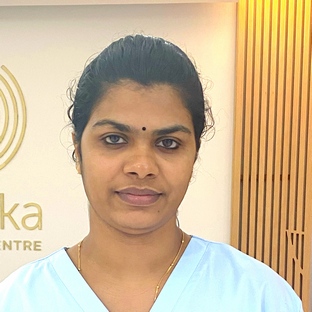 Ashamol Joseph
Staff Nurse
Ashamol comes with 5 years of experience in nursing and patient care. Prior to Aastrika, she worked as a Staff Nurse at Fernandez Hospital in Hyderabad. She holds a diploma in General Nursing and Midwifery.
She is strong in handling patients in the ICU, Labour ward, and Casualty. She is adaptable to any situation, is service-oriented, and has good communication skills.
Ashamol is enthusiastic and passionate about her work. She hails from Kottayam, Kerala.
Contact: ashamol@aastrika.com