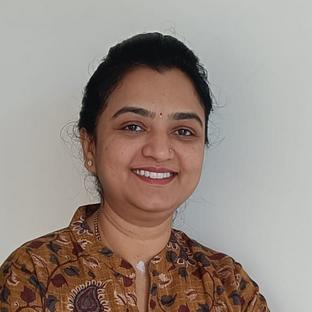 Dr. Manjula Venkatappa Rai
Director of Hospital Operations
Dr. Manjula Venkatappa Rai is Aastrika Midwifery Centre's Director of Hospital Operations. She is an MBBS doctor by qualification and holds a postgraduate degree in Healthcare Management and a Diploma in Culinary Arts. She comes with over 15 years of experience in the healthcare industry working in the Middle East and India for reputed healthcare groups and management consulting firms.
Dr. Manjula specializes in hospital operations & strategy, facility planning, project coordination & hospital commissioning, hospital accreditation and quality, hospital information system implementation, and healthcare insurance. Prior to her healthcare management career, she worked as a Resident Doctor, at M.S. Ramaiah Hospital and PD Hinduja Sindhi Hospital in Bangalore.
Dr. Manjula is responsible for all matters related to the operations of Aastrika Midwifery Centre. In her spare time, she loves researching millet-based healthy recipes. Dr. Manjula lives in Bangalore with her family.
Contact: dr.manjula@aastrika.com