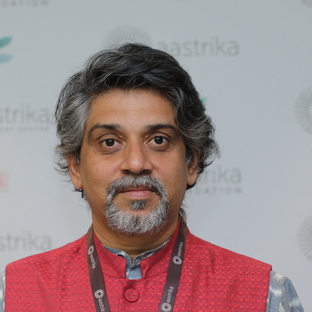 Srinivas Seshadri
Board Director
Srinivas Seshadri is Director of Strategy and Technology at Aastrika Foundation. He is responsible for Product Management, Engineering, and Operations of Aastrika Sphere (Societal Platform for Healthcare), a collaborative global platform designed to enable qualitative and quantitative health system strengthening at scale. He also works closely on the midwifery initiatives at the Foundation, focusing on strategy and stakeholder management.
Srinivas is a serial entrepreneur and an IT professional with 30 years of experience. He co-founded Injoos and Kineticglue, both of which have had successful exits to BMC Software. He is also a core member of the founding team of Edgeverve – the product subsidiary of Infosys.
Srinivas keeps his passion for entrepreneurship alive by guiding a host of start-ups through various stages of venture building. Focused on impact and scale, he remains an engineer at heart who believes in using technology to solve real-life problems. Several team members at Aastrika have grown professionally due to Srinivas's guidance and mentorship.
Srinivas is also venturing into the challenging field of agri-business through his coffee plantation.
Contact: srinivas@aastrika.org